Mission
DeKalb's VOICE contributes to our community by supporting educational and significant needs.
DeKalb's VOICE
The Community Foundation's youth philanthropy group, DeKalb's VOICE, is a grant making advisory group. VOICE meets once a month during the school year to learn about the community and its charitable needs.
DeKalb's VOICE has members from DeKalb, Eastside, Garrett and Lakewood Park Schools. The students are grade 9 through grade 12. Once appointed, each student serves on the group through his/her high school graduation. The Dekko Foundation and Community Foundation DeKalb County sponsor DeKalb's VOICE, working together to grow a new generation of philanthropic leaders.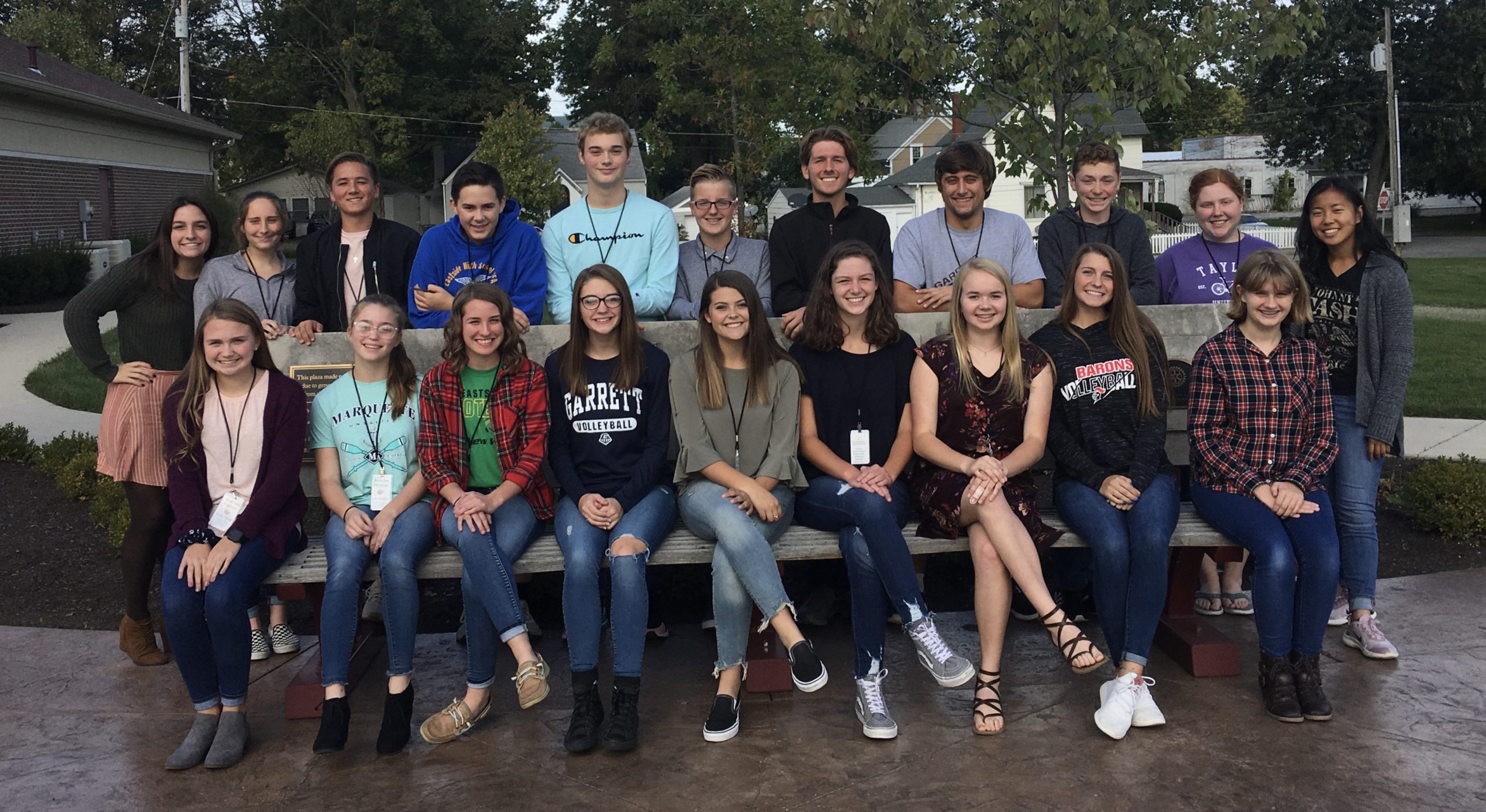 2019-2020 DeKalb's VOICE Members
Front Row:  Emily Silver, Lola Hanchar, Rowan Tinker, Morgan Thrush, Abigail Yeager, Sarah Cooper, Sydney Hefty, Olivia Fetter, Rebekah Johnson
Back Row:  Ashley Zak, Taylor Richards, Liam Franz, Ethn Kerr, Kadyn Hornbeak, Aidan Wissing, Gavin Swift, Cole Bergman, Nate Fillenwarth, Addeline Kruse, Eva Hostetler
Who should apply?
DeKalb's VOICE grants support a wide variety of charitable needs in DeKalb County, Indiana. VOICE also accepts proposals from student-led school organizations. Grants to individuals or for school trips or proms/dances are typically not funded.
When can I apply for a VOICE grant?
The spring 2021 grant proposal deadline is February 28th.
How do I apply?
Click the "Apply Now" button to be directed to the Community Foundation of DeKalb County's grant portal.
If this is your organization's first grant proposal to DeKalb's VOICE, include a copy of your organization's 501(c)3 designation letter.
Who should I contact for questions?
Contact Ashton Willis at the Community Foundation DeKalb County office (260) 925-0311 or email.