Mission
DeKalb's Voices of Philanthropy is a group of DeKalb County high school students who work together using time, talent, and treasure to support and enhance the community.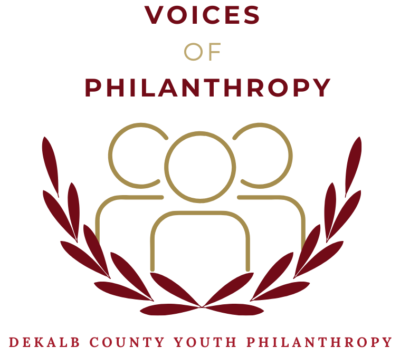 The Community Foundation's youth philanthropy group, Voices of Philanthropy, is a grant-making advisory group. This group meets monthly during the school year to learn about the community and its charitable needs.
Established in 1998, DeKalb's Voices of Philanthropy is a youth philanthropy group consisting of service-minded leaders from four of the DeKalb County high schools. The Dekko Foundation and the Community Foundation of DeKalb County sponsor DeKalb's Voices of Philanthropy, working together to grow a new generation of philanthropic leaders. DeKalb's Voices of Philanthropy meet once a month at the Community Foundation of DeKalb County. Through mentors and partnerships, the youth pod members build leadership skills, philanthropic and board skills, and learn the fundamentals of charitable giving. By interacting with local charitable organizations, the members educate themselves about the community's needs. Members use their time, talent, and treasure to support and enhance DeKalb County.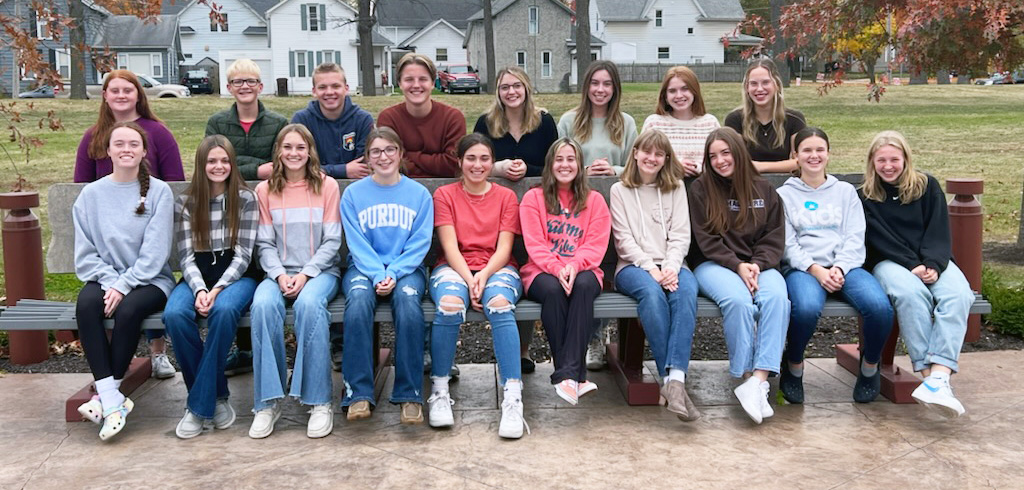 2022-2023 Members
Back Row: Abby Thomas, Isiah Hefty, Matthias Hefty, Aidan Wissing, Morgan Thrush (Vice President), Kaitlin Traylor (President), Lydia Sullivan (Treasurer), Eleanor Neumann
Front Row: Stella Mix, Kiersten Haynes, Lily Kreischer, Bridget Dunn, Sarah Depew, Joanie Kimpel (Historian), Rebekah Johnson (Secretary), Vinnie Talarico, Grace Kamleiter, Campbell Warner
Not Pictured: Nate Fillenwarth, Addison Ebert
2022-2023 Facilitator and Navigators
Becky Pfeffer – Community Foundation DeKalb County Facilitator
Heidi Crider – Lakewood Park Christian School
Matt Dazey – Eastside High School
Ryan Hathaway – Garrett High School
Mallory Clifford – Garrett High School
Larissa Troyer – DeKalb High School
Who should apply?
Voices of Philanthropy grants support a wide variety of charitable needs in DeKalb County, Indiana. VOICES also accepts proposals from student-led school organizations. Grants to individuals or for school trips or proms/dances are typically not funded.
When can I apply for a VOICES grant?
The Voices of Philanthropy accept grant proposals during each year's first and fourth quarters.
How do I apply?
Click the "Apply Now" button to be directed to the Community Foundation DeKalb County's grant portal.
Who should I contact for questions?
Contact the Community Foundation at program@cfdekalb.org or call (260) 925-0311.